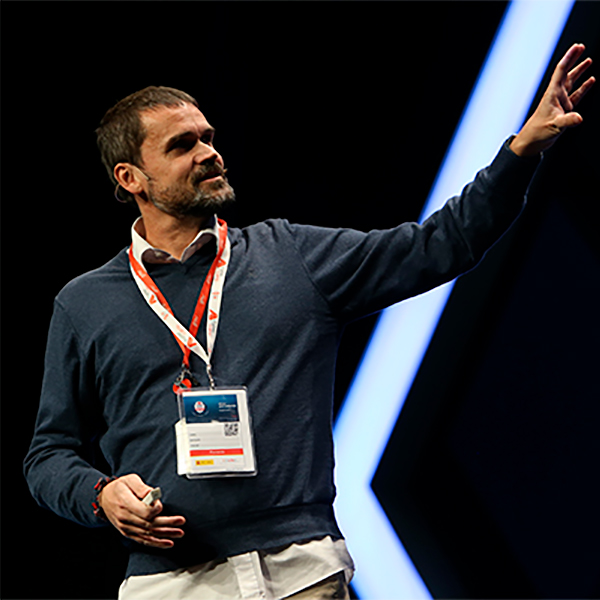 Carlos Sahuquillo is technical leader of Cybersecurity in embedded systems at GMV. Currently is collaborating with some others organizations in cybersecurity matters and teaching others with training courses and talks in a 'non-technical' language.
Carlos has been focused on Information Security area as a Security Consultant for over 15 years, executing Security's audit process and Business Continuity's audit process, IT Security Strategic Planning, Policy and Leadership. Furthermore, he is also actively participating in some international organizations such as ISACA.
Carlos possess some important certifications in cybersecurity area like the Certified Information Systems Auditor (CISA) certification and Certified Information Security Manager (CISM) certification by ISACA, CISSP by (ISC)2, Business Continuity by BSI, etc. to demonstrate his knowledge in CyberSecurity areas. Actually, he's focused on Automotive CyberSecurity, from low level layers (ECU/TCU and CANBUS) to connectivity layer in V2X.
He's still working on Information Security on bank environments, working in the implementation of technical measures for the protection of assets and management and the development of the Information Security and Business Continuity.
Knowledge areas:
– Automotive environments
– AUTOSAR
– Big Data environments
– Information Security Management System (ISTMS based on ISO 27001)
– Business Continuity Management System (BCMS based on ISO 22301)
– Security Hardening for servers and ATM
– Pen-testing and ethical hacking.
Asignaturas impartidas:
Seguridad y Privacidad en Big Data
En este título de postgrado:
El impacto del Big Data en la Seguridad de la Información
Datos de contacto
Teléfono: +34 607 69 29 75
Email: carlos@sahuquillo.es
Página personal: https://sahuquillo.org
LindedIn: https://www.linkedin.com/in/csahuquillo/
Twitter: https://twitter.com/csahuqui